Best Practices: Video Compression
If your video file sizes are too large, try compressing them in a tool called HandBrake.
In HandBrake, click on the "Open Source" icon in the upper left and select your video file.
Once it's uploaded, edit the file name in Save As.
Then go to Presets -> General -> Fast 720p30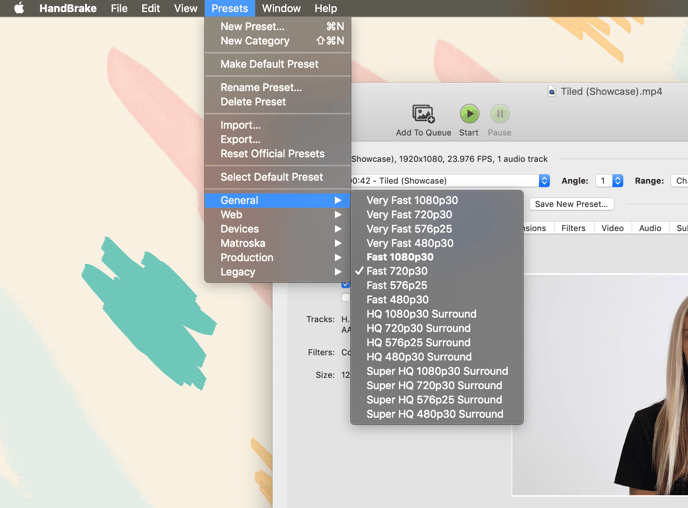 Then click on Start.
That will compress and save your new video to your computer.